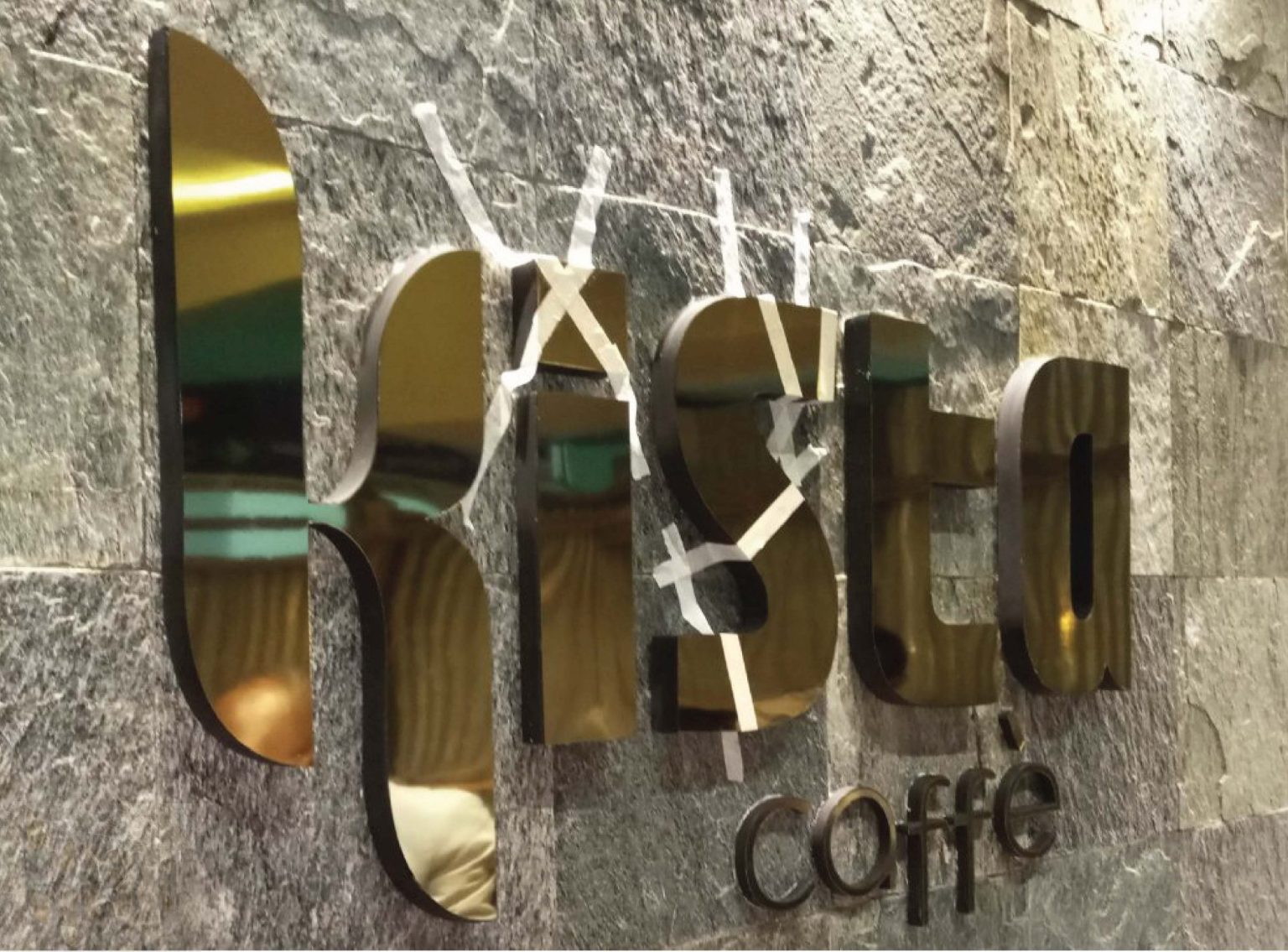 Kista Caffe, located in Nairobis's Banda Str off Kenyatta Avenue is a new classy all time restaurant offering a variety of dishes, take away and dine in. After its inception the task at hand was to create an outdoor advertising signage.
Our able team of creative designers crafted its signages and made a 1.5 m block signage with a carat 24-goldish finish at the exterior.
The caffe's entrance was branded with an outdoor signage which appears shinny, visible and classy.